Bounds Constructions is managed by experienced Gold Coast builder Jim Bounds and his team. A family-owned and operated business, Bounds Constructions combines the values of loyalty with the passion of creation for every project, from Luxury Custom Homes, Bespoke Commercial Construction and Multi unit developments.
With an eye for precision and a dedication to quality craftsmanship by applying sustainable structural practises, Jim and his dedicated team know the value of a good investment. For the best ROI, Bounds Constructions only deals with premium materials, to ensure your initial outlay gives you many years of enjoyable durability.
WORK WITH AN AWARD WINNING TEAM
With award-winning builder Bounds Constructions at the helm of your new-build project, you're supported by an experienced team led by a visionary principal, who believes that it will take nothing less than excellence to achieve your goals.
Take your treasured idea from concept to completion with our exceptional range of building services. Bounds Constructions will be with you every step of the way – from land sourcing and planning to handing over the keys to your ultimate luxury lifestyler.
With a premise of not spreading our resources too thin, the team at Bounds Constructions makes astute building choices throughout the calendar year to ensure we don't overpromise and underdeliver on our pledge to create your ideal luxury property.
Master Builders Association Members Bounds Constructions offers a complete service, from helping our clients select the perfect site for their new home or business to plan creation and lodging with council, site tests, project consultants, engineering and any demolition if necessary.
We take the stress out of building, offering to take responsibility for as little or as much of the project as our clients would like. If you're a hands-on operator, feel free to add your input at every level – otherwise you can hand over the reins, sit back, relax and watch your dream come to fruition.
We would like to express our thanks to Jim at Bounds Constructions. We are delighted with our new home. We had a wish list of ideas that we wanted in our home and Jim worked patiently and efficiently with us to achieve this for us. Our experience was enjoyable and we would highly recommend Jim to anyone looking to build a new home.
RUSSELL & LIZETTE | WILLOW VALE
BUILT ON SOLID FOUNDATIONS
If you've found your perfect location or you've outgrown the home you're currently living in and want to start from scratch with a knock-down/rebuild, Bounds Constructions team will walk you through the entire process.
From agreeing to budgets and blocks of land, we ensure the property is maximised so that form follows function towards a sustainable outcome, built for longevity with minimal maintenance.
Our commercial department focusses on premium projects, which include office fit-outs, and retail spaces, including medical, fitness and health, as well as local government buildings and commercial renovations.
With more than 25 years of building experience, we utilise our industry foresight to deliver deadlines in a timely fashion.
with our unique formula of only applying a limited number of build projects to our portfolio each year., we can spend more time one-on-one with individual clients to ensure their
vision is realised.
This allows us a greater focus and attention to detail, as well as having the time to really get to know what you want as a homeowner, investor or commercial landlord.
We rely on a dedicated team of professional tradespeople, so we know who we're dealing with. There are no surprises on-site, as our entire team has been vetted and earned their stripes working alongside our brand for many years.
In this way, we offer greater industry experience, quality, value and reliability. Using our "less is more" timeline effectively, we can provide increased flexibility for your project, time-efficiency and as your single point of contact, you have direct access to an honest builder in charge of your project.
We aim to take the functionality of the space and imbue it with the grace of fine construction, so you can enjoy your investment long into the future.
We apply innovative construction methods, focussing on energy-efficiency and sustainable building practices. By only building a limited number of homes each year, we guarantee a personal experience to achieve high-quality outcomes and ensure there is more of your unique style in the completed project.
For our interstate clients in Sydney and Melbourne looking for premium construction methods and high-quality materials at an affordable cost, we can liaise with you extensively to make sure you're happy with the direction of the project before we even begin planning the site.
Articles
Blogs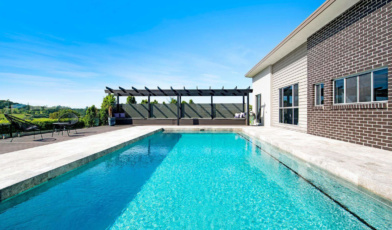 Why Paying for Quality is the Best Investment When You're Building a New Home
The old adage, "you get what you pay for" is particularly relevant when it comes to building your dream home. In the year of 2020, the global pandemic has dictated much of your movements, which has seen many people give away their travel plans while they focus closer to home. What's really important has become […]
News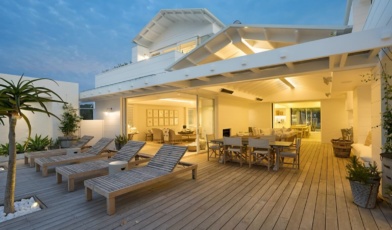 The Top 10 Must-Knows Before Your Build Your Dream Custom Home
Building a custom home is a huge commitment, so here are our top tips for securing the best fit when searching for a builder for your dream bespoke home. Visions of soaring vaulted ceilings, an LED-lit infinity pool and enormous patio deck in your favourite reimagined hardwood may be only within your reach if you […]
Blogs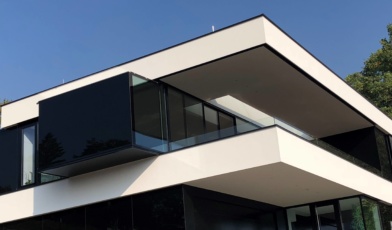 Why Building A Brand New Custom Home Ticks All The Boxes When Considering A House Move
Designing a stunning bespoke home from scratch allows you to check off all the luxuries you consider essentials before you move into your favourite address. If you're exhausted from endless hours sifting through real estate ads and attending open homes in search of your ideal home, there is another, more practical option for you to […]